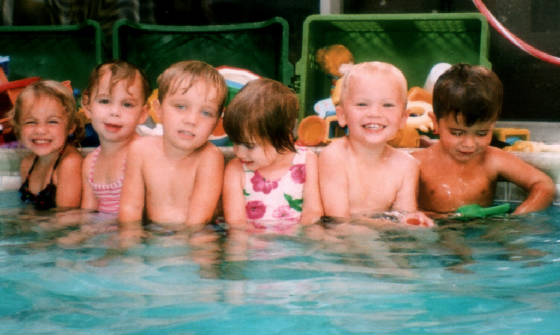 I now provide Private and Sem-private instruction throughout the High Desert (Weather Permitting)
The scheduling information below is no longer correct since my retirement from group instruction in May of 2019
All classes are grouped according to age and ability. I like to keep the age range in the youngest classes at less than 3 months. Children develop at such a fast pace, that a child who has just reached his second birthday can be at a much different level of language and motor skills than a child just 6 months older.
CLASS GROUPINGS
2 year olds must have birthdays within 3 months of each other
3 year olds must have birthdays within 4 months of each other.
4 year olds must be within 6 months.
5 and 6 year olds can be up to 10 months apart.
7,8, and 9 year olds are usually in the same class,as long as it is not a just turned 7 with an almost 10 year old.
10 year olds and above are grouped together.
These ages sometimes overlap. For instance, a 2 year old who is almost 3 could be in the same class as a child who has just turned 3.
Once we find a time slot which works for you and your child, he will remain with the same group of children, and the group will progress as a whole. Some children will catch on a little faster than others, but I modify my expectations accordingly. This allows your child to become friends with the others in his class, and reduces the possible anxiety which could be brought on by shifting from one group to another.
Adult classes are available, as are Mommy and Me classes

Private lessons are NOT available. Students perform better when there are other children present.
Class size is kept to 4 or 5 students. The group photo is of 2 back-to-back classes. I will start a new class with a minimum of 4 students.

Your child will swim one day a week on Monday, Tuesday, Wednesday or Thursday.
Half-hour lessons are held between 9:00a.m. and 6:30 p.m. on those days.