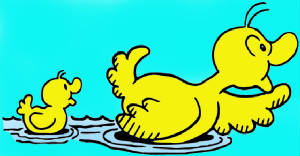 Welcome to our web site!
I am retiring from GROUP instruction in April of 2019. Private and semi private lessons will be available by appointment in the HIGH DESERT COMMUNITY. Email me for more info for Spring, Summer, or Fall lessons at your location. Contact info is below. Please include your location in your contact.
Feel free to peruse the website for info on my teaching philosophy and technique.
Pool parties, beach and lake excursions, and of course your own backyard pool, are all great places to relax, have fun, and enjoy the company of friends and family. But if you have a young child, these same places can spell disaster.
DROWNING...is the number one cause of accidental death in children between the ages of 1 and 4 and the number 2 cause in children between the ages of 4 and 14. Many of these tragedies could be prevented if every child were taught the basic skills for survival at an early age.

Deciding on swimming lessons for your child is a very personal decision. It is important to get all of the facts about the facility before you decide.

We understand these concerns and we hope this site will help educate you about our program. Thank you for taking the time to visit. Please get in touch if you have any questions or need more information.
Send us an e-mail:
Email is the best way to contact me.
PHONE: (831)-236-6123 Please leave a message, as I may be in the pool.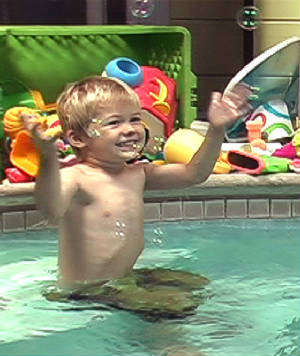 My Grandson, Henry